We offer backsplash in many materials: glass, wood, vinyl, stone, metal and our newest collage material. Regardless of the look you're trying to achieve, we've got you covered.
Stone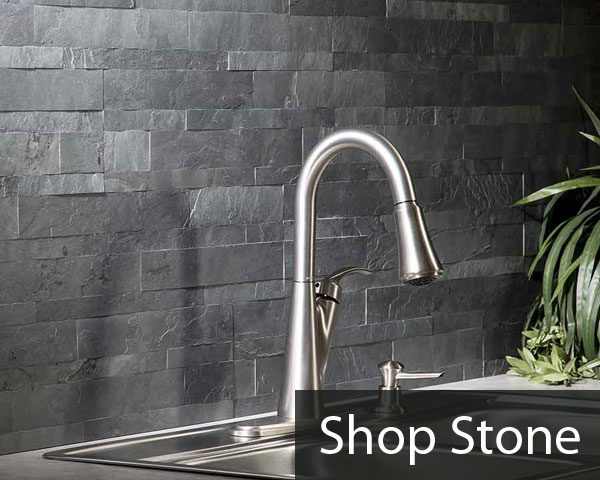 These genuine thin-cut stone tiles are an easy way to add natural beauty to any space. Choose from nine colors to fit any design aesthetic.
Collage
Collage tiles are a mix of materials that are designed to look like distressed enamel, worn stone or glazed ceramic. They are available in two finishes.
Decorative Vinyl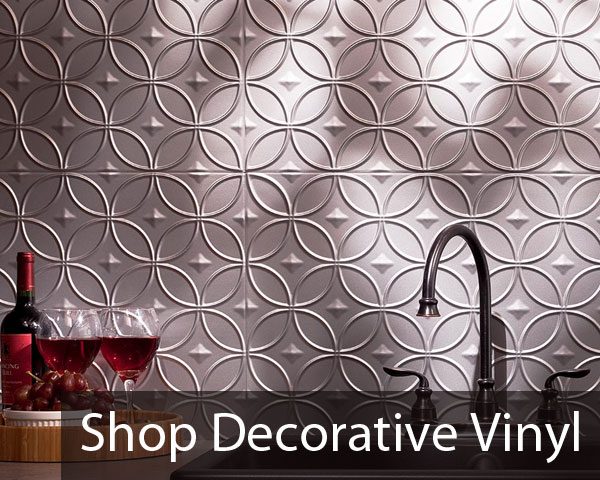 Looks like real tin, but costs a fraction of the price and easier to install. Choose from over 250 combinations of designs and colors.
Metal
Aspect peel and stick metal tiles come in 3×6 and matted formats and are perfect for adding real radiance to your kitchen or bath.